Customer Reviews
12 April 2022
Francois L.

Canada
I recommend this product
Spartan bag!! Super!!
Le sac est de super qualité, compact mais avec assez d'espace en même temps pour y ranger tout son équipement plus un kit de ******! Plusieurs poches à l'intérieur et extérieur pour les petits/ moyens accessoires. Le shipping est très rapide et comme toujours un super service à la clientèle personnalisé! Zebrasclub est rendu mon site de premier choix pour acheter mes produits en terme d'arbitrage!
30 March 2022
Tristen W.

Canada
I recommend this product
Spartan Spark Referee Bag
Bag arrived quickly and is much more roomy than I anticipated. Made of high quality material, then ag has large zippers, not the small easy to break ones that some other bags have. Lots of room for all your gear plus tons of extra space for whistles, rule books, etc.
23 December 2021
Hidekazu T.

United States
SPARTAN SPARK REFEREE BAG
This bag is amazing, made of a highly durable tarpaulin material with mesh breathing vents for drying. The bag size is optimized for a hockey referee. 3 pockets inside for all essential items. Highly recommended. Spartan should consider a (larger) player version, I'm sure it would sell incredibly well!
11 February 2021
Gerald B.

United States
I recommend this product
SPARTAN SPARK REFEREE BAG
Have had this about a month and find it to be a fit for all of my gear. I like that there are mesh panels to help things air out between games. Haven't needed the removable shoulder strap as the attached handles work well on their own. The side pockets provide enough space for my skates (sz 9) and it has enough inside storage pockets/pouches to stash miscellaneous items. Shipping was VERY fast. Thank you!
Thank you Gerald for your feedback ! We are glad you love the awesome Spartan bag. Gab and Math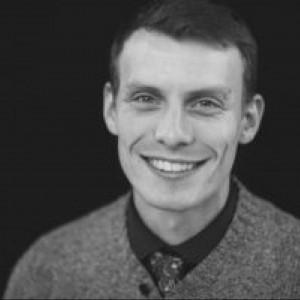 ES
03 April 2020
Evan S.

Canada
I recommend this product
Excellent quality, design is great, some room for improvement
Overall the material choices and construction of this bag are great! The rubber fabric seems burly and should do well being handled by airline 'throwers'. The metal hardware (rings, shoulder strap clips, etc) are tough and will last forever! Lots of pockets and compartments are very useful A few things could improve the design: - The main compartment needs a rigid bottom. A plastic insert would help a lot with giving the bag more structure and shape. - Two zippers across the top to create flap-door would be better than the single-zipper opening. - Using a vislon zipper rather than a coil zipper for the main compartment would improve feel and durability. I look forward to many years with this durable bag!
Hello Evan, Thank you for your great review! This helps a lot. I will forward this to Spartan Spark. Stay safe. Gab co-founder of zebrasclub.com